Phillip Island (Part 1.)
Phillip Island is a popular tourist destination in Victoria and for good reason too! Located about a 90minute drive southeast of Melbourne; the island is famous for it's breathtaking sights and native wildlife.
Perhaps Phillip Island is most famous for its penguin parade but few people realize that it's also home to the largest fur seal colony in Australia. The island also houses koala reserves and bird habitats.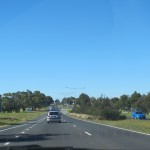 The scenery on the drive to Phillip Island.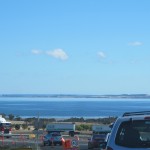 Another scenic shot.
For sea lovers, the most magnificent sight would have to be the island's coastline.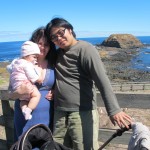 My family with the vivid blue sea behind.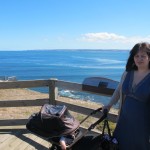 There is a beautiful boardwalk from which you can view the dramatic coastline.
Phillip Island is an inhabited island, in fact there are 10,000 permanent residents. It is also a popular place to have a holiday house (second home). There is also a chocolate factory on the island which runs tours for about $15 pp and has a wonderful adjoining cafe. The cafe serves the most delicious scones with jam and cream. I thoroughly recommend them 🙂