Maru Animal Park Part 2.
After the Tasmanian devils we saw emus!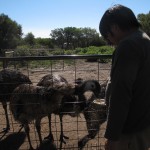 They went crazy over the feed…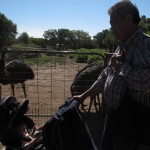 Maya enjoyed looking at the giant birds!
Once we'd seen the emus it was on to the kangaroos.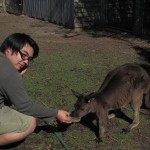 Kenji really enjoyed feeding the kangaroos but wasn't so keen on the smell or the swarm of flies that stuck to your skin. I hadn't experienced bush flies in a very long time and I am not interested in seeing them anytime soon!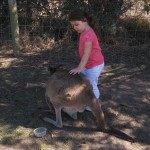 Young Leilani really enjoyed patting the kangaroos, I must admit though that I was worried one might throw a punch as she is a little on the rough side. Fortunately, however all was good.