Tobe Zoo
As Monday was a public holiday, we decided to take our daughter to Tobe Zoo in Ehime Prefecture.
The weather was a perfect 27 degrees and the sun was shining brightly. We left just before 9am and arrived at the zoo a little before 11am.
The walk from the car park into the zoo is long and winding but beautiful viewing. As you enter the path toward the zoo you are greeted with a lush green backdrop of trees and a tranquil lake. There is a ramp for wheelchair or pram access to the zoo as well as a set of steps.
The entrance fee was a mere 400円 for adults and 100円for kids between 7 and 17. A very cheap form of family entertainment indeed!
The zoo was divided into 'streets'. There was an African Street, an American Street and even an Australian Street to name a few. There were an interesting array of birds and animals both large and small and our daughter had a ball. She seemed to be afraid of the penguins but adored the elephants and the donkey!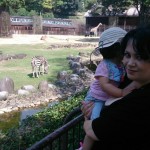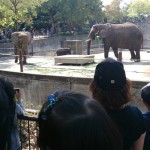 It took us about an hour and a half to walk around the zoo but we didn't stop at the reptile house due to my fear of snakes. It was a great sized zoo – not too small and not too big.
I totally recommend a visit there if you're in the area. A fantastic way to spend a few hours and a great family activity that will make memories for life.